Teachers: Nominate your All-Stars
North Dakota's Gateway to Science has teamed up with MDU Resources and the Bismarck Larks to bring STEM education (Science, Technology, Engineering, and Math) to the baseball field. Together, we understand the importance of equipping youth with the knowledge and skills to solve tough problems, gather and evaluate evidence, and comprehend information.
Each year, six students from North Dakota schools who exhibit hard work, education, and a love of learning are selected as STEM All-Stars from nominations by their teachers. The 2023 STEM All-Stars will be recognized at the June 3rd Bismarck Larks baseball game and given a prize package. In conjunction with the STEM All-Star recognition, the MDU Resources STEM Expo is held at the ballpark earlier in the day. This is a carnival-style event featuring hands-on STEM activities hosted by area businesses.
Students in grades 1-12 attending North Dakota schools are eligible to be nominated by their teachers, and six are selected as STEM All-Stars. MDU Resources also sponsors a $1,000 award for one nominating teacher to be used for a STEM project at their school. Use the form below to submit 2023 STEM All-Star nominations and to describe how you would use the $1,000 grant for your school.
In honor of their accomplishment, the Larks will recognize each 2023 STEM All-Star during the June 3rd game and STEM Night. Each STEM All-Star receives the following:
Larks jersey with name on the back
Four Larks tickets to the STEM Night game
Recognition in the Larks STEM Night game program and on-field on STEM Night
Family 1-day pass to North Dakota's Gateway to Science
The first 25 students nominated receive two tickets to the June 3rd Larks game courtesy of MDU Resource
STEM All-Stars Nomination Form 2023
Please complete the form below and submit by Friday, April 21, 2023. Limit of two student nominations per teacher. Students recognized as STEM All-Stars in 2021 and 2022 are ineligible for the 2023 award. Nomination form to be completed by the nominating teacher and not the student being nominated.
---
2022 STEM All-Stars
Jordan Dooley
Jamestown High School | 11th Grade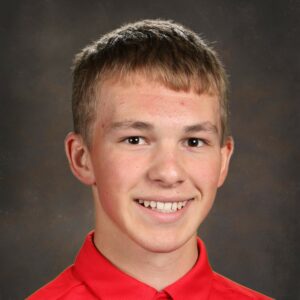 As a junior in high school, Jordan completed AP Calculus as well as several other advanced courses, has learned advanced coding outside of school, been a part of the winning team at the statewide Cyber Madness event, and is one of the most senior members on the James Valley Robotics Team. Jordan teaches and works with other Robotics Team members, and assisted in launching the school's Coding Club where he teaches other students to code. "Jordan excels at critical thinking," notes his nominating teacher Mr. Montgomery. "He demonstrates his ability to communicate ideas and to work with other students on solving problems. He has the ability to come up with solutions using resources available."
Nora Huber
Center-Stanton Elementary School | 6th Grade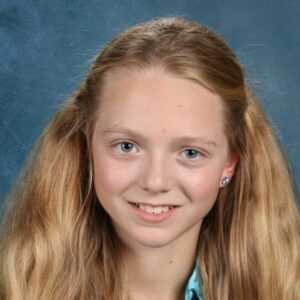 Already as a 6th grader, Nora is dedicated to creating a diverse set of experiences to gain knowledge about the world around her. Her critical thinking and communication skills make her a wonderful collaborative partner. Nora's curiosity and creativity is on display in her many activities, such as designing Rube Goldberg simple machine experiments, programming a robot to travel through a maze, creating a solar-powered robotic turtle, and participating in an experiment to grow lettuce for the school lunches using LED lights on a growing tower. "Her curiosity has led to many creative at-home and in-school experiments," shared teacher Ms. Gusewelle. "Classmates and teachers look forward to hearing about and learning from Nora's projects."
Kyler Loraas
Wachter Middle School (Bismarck) | 8th Grade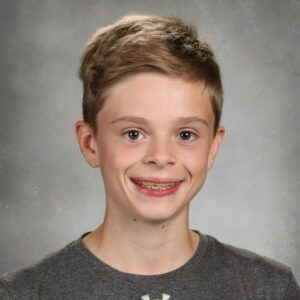 Kyler is an important member of the Wachter Science Olympiad Team where he competes mostly in engineering and technology events. As an Olympiad competitor, he collaborates with is peers as they work on their projects. Kyler is self-taught in how to run Fusion 260, a cloud-based 3-D modeling program. He designs and engineers products for use in his Science Olympiad projects and events. "Kyler is creative and an out-of-the-box thinker who studies a problem and develops possible solutions to achieve the end goal," shared teacher Mr. Curren. "I am more and more impressed with his engineering capabilities."
Josh Pfaff
Career Academy & Technical Center / Bismarck High | 11th Grade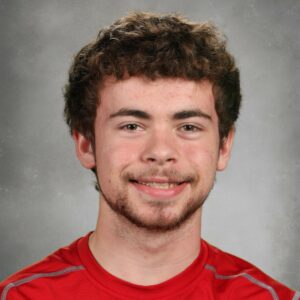 Josh is the lead programmer for the Career Academy FTC Robotics Team and an innovator in the Robotics class. By way of the engineering design process, he clearly communicates his projects throughout all his classes and demonstrates superior solutions to engineering problems. "Working with him in engineering classes I have seen Josh help classmates struggling with CADD programs," said nominating teacher Mr. Blanchard. "He is willing to come back to the classroom and help students in the areas of programming, working through designs, and just to 'tinker' on the 3D printers."
Brayden Sutherland
Lisbon Public School | 9th Grade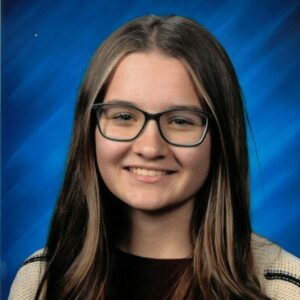 Brayden has competed in the Southeast Region Science & Engineering Fair as an individual and as a team member for four years. She has advanced from the regional to the state competition three of those years, winning multiple awards with her projects. Brayden advanced to the International Science & Engineering Fair in Atlanta GA in 2022, and presented her project there in early May. "She did well," shared teacher Ms. Pierce. "No awards but we learned a lot and she is already planning her project for next year."
Davis Vesey
The Innovation School (Bismarck) | 5th Grade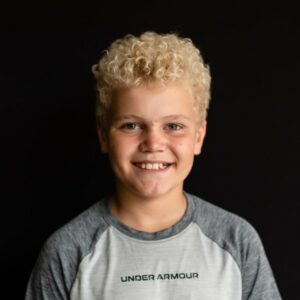 "Critical thinking is an area that Davis is extremely strong in," noted his teacher Ms. Achtenberg. "He plays on his strengths as a hands-on learner." Davis was diagnosed with Dyslexia and has learned how to understand the world by using his strengths. Davis communicates with his peers by telling them his brain works differently and he asks for what he needs. In turn, he teaches others using the tools that help him learn. Davis participates in Tech Fridays where he builds and codes robots, and in the school's program to learn about and fly drones. His creativity is evident in many projects, and he has a small shop out of his house that he tinkers with and works on broken items. Davis recently fixed a lawn mower for a community member, rewired a lamp for the classroom, and created a prototype of a working vending machine to demonstrate his understanding of simple machines.
Tayla Ybarra
Alexander Public School | 12th Grade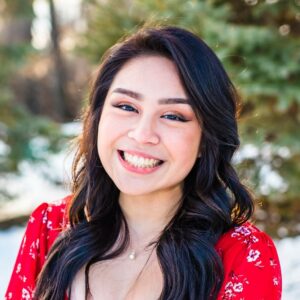 Tayla is a leader for her school as Student Body President and Robotics Team Captain. She encompasses the 4Cs in academics, athletics, and extracurricular activities. Tayla has been involved with the FTC Robotics team for three years. She helped the team win the State Championship in 2020 as well as other awards. "Tayla enjoys the collaboration and communication teams take, and encourages critical thinking during meetings and activities," noted nominating teacher Ms. White. Tayla is also part of a pilot project in Alexander, TEALS. TEALS is a computer science class that pairs students with Microsoft engineers and teaches them how to program in python, and how to create and demonstrate projects.