Museums for All
North Dakota's Gateway to Science is pleased to be a part of the Museums for All program. Museums for All offers receiving food assistance (SNAP benefits) reduced admission to more than 900 museums throughout the United States simply by presenting their SNAP EBT card.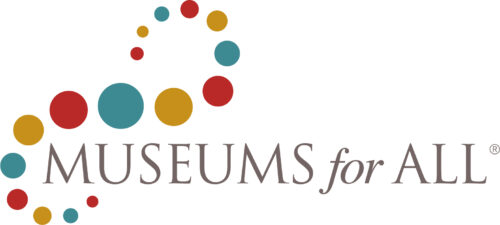 Gateway to Science offers a $3 rate during normal business hours with a valid EBT card and a photo ID.
Museums for All is a national, branded access program that encourages individuals of all backgrounds to visit museums regularly and build lifelong museum habits. It is open to participation by any type of museum — including art, history, natural history/anthropology, and general museums, children's museums, science centers, planetariums, nature centers, historic houses/sites, zoos, aquariums, botanical gardens, and arboretums.
Museums for All is an initiative of the Institute of Museum and Library Services (IMLS), a federal agency based in Washington, DC. The initiative is administered by the Association of Children's Museums through a cooperative agreement with IMLS.
Find a participating museum near you or browse the full list of participating museums.