From a warm summer day to a terrifying tornado, weather is always a part of our lives. The Weather All Around Us exhibits invite visitors to be a North Dakota TV meteorologist, staff a weather monitoring station, create a cloud, and plant trees to mitigate the effect of wind on a farm.
---
Trees Against the Wind
Sponsored by ND Forest Service and USDA Forest Service
Trees Against the Wind asks guests to build windbreaks to solve wind-related problems around a farm. As guests play, they will receive feedback on how effective their plans are. The wind speed or direction may change at any time to keep it interesting. Multiple guests can play at the same time, working alone or independently.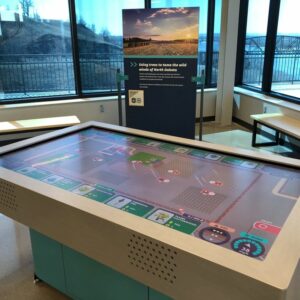 ---
Create a Cloud
Visitors learn how water vapor, particulates, and air pressure and temperature combine to produce clouds. Using these ingredients, visitors create their own cloud inside a clear chamber.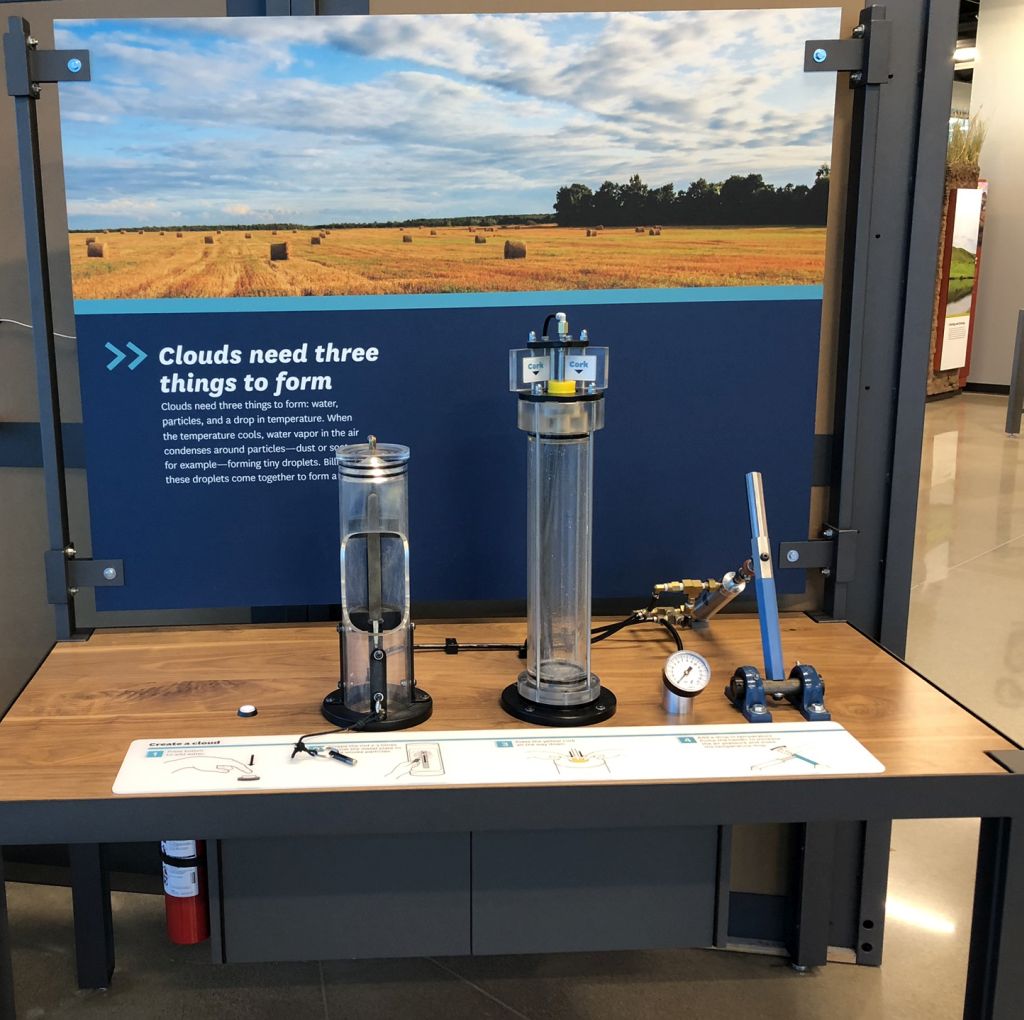 ---
Weather Desk
Sponsored by KFYR-TV
It's important to know about weather and to share that information. Visitors try their hand at being a TV meteorologist. Several scenarios will be available for selection, including seasonal weather and extreme weather. Aspects of climate and climate change, along with tools like radar and satellite imaging, will be touched on in each selection. North Dakota will be the geographic focus of the weather scenarios.